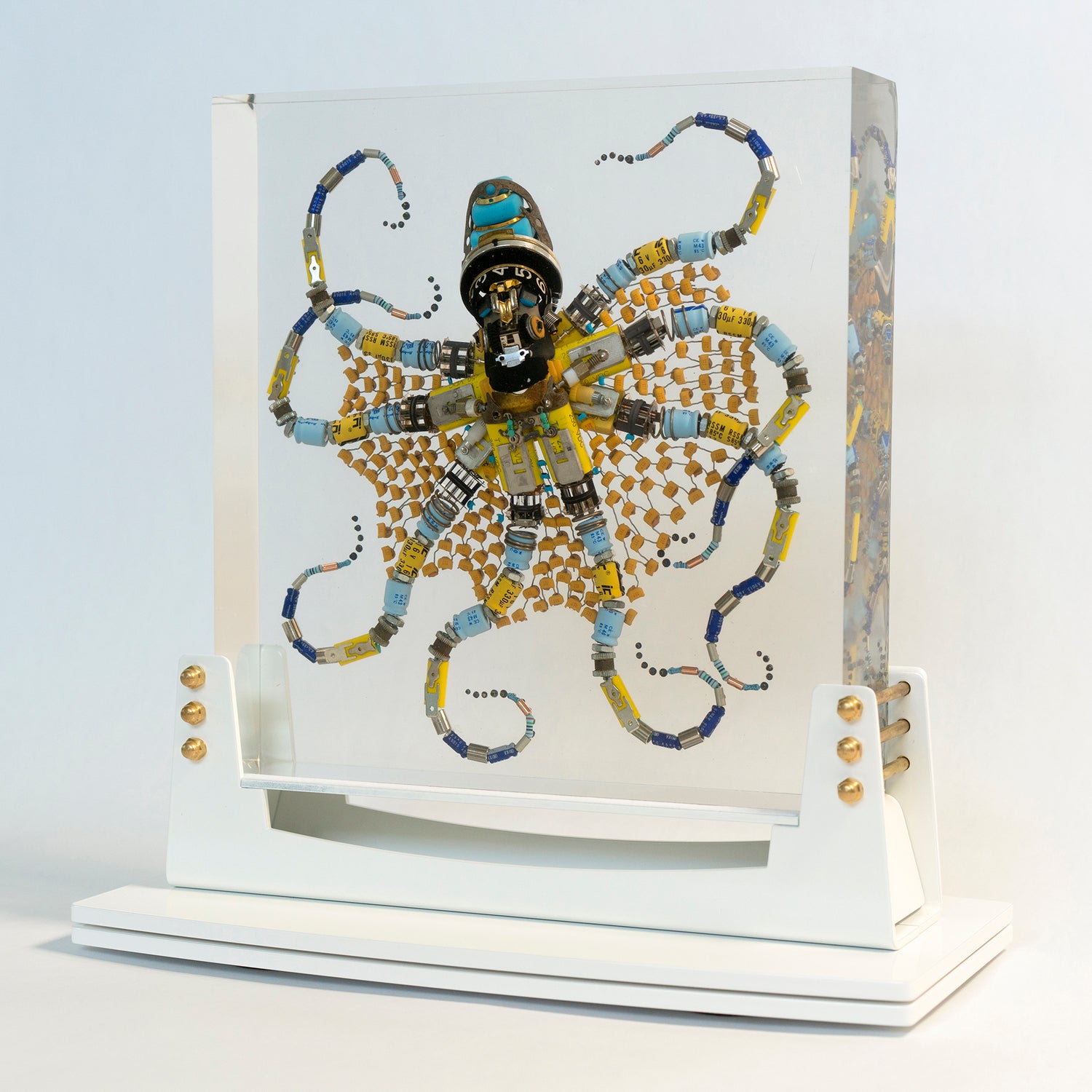 Mech-Fossil Series (2017-current)
Found objects (vintage camera and electro-mechanical parts), pressure-cast urethane resin, various substrates and custom hardware used for mounting.
The Mech-Fossil Series began when I noticed the illusion of a fish head in a pile of camera parts. It was the first vintage camera I disassembled only to see what was inside. The more I played with the idea, the more I found these mechanical / electronic-type parts to resemble the complexity, arrangement, and beauty of living creatures. These fossils are primarily made from overstock or found electronics (resistors, transistors, capacitors, wires, etc.) and vintage camera parts.

I've designed and fabricated various mounting systems for these creatures that serve as various environments for the specimens. For the wall displays, I use several custom-designed brackets that I have manufactured.
All images, concepts, artwork and content ©Lex Talkington. All Rights Reserved.